Thermography | Non-Invasive • No Bodily Contact • No Radiation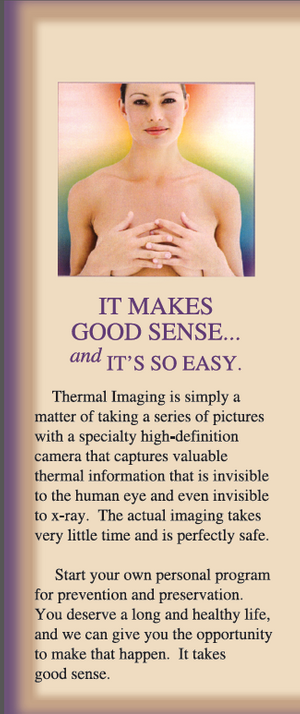 Breast Thermography
Thermography is a painless, non invasive, state-of-the-art clinical test. There is no exposure to radiation.
Thermography is FDA approved for Breast Cancer detection. It also is called thermal imaging, uses a special camera to measure the temperature of the skin on the breast's surface. It is non-invasive test that involves no radiation.
Thermography is based on two ideas:
Because cancer cells are growing and multiplying very fast, blood flow and metabolism are higher in a cancer tumor.
As blood flow and metabolism increase, skin temperature goes up.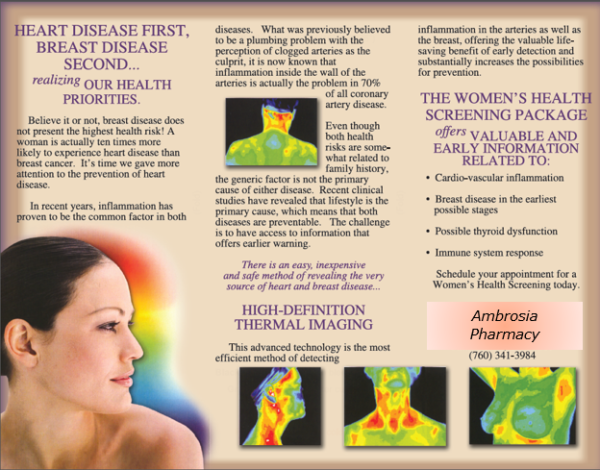 Meet Your Radiologist
Jeanne N. Stryker MD
Jeanne N. Stryker MD is a board certified diagnostic and interventional radiologist. Dr. Stryker initially started her medical career as a RN at UCSD San Diego in labor and delivery. She completed her medical degree at Albany Medical College, Albany, NY. Completed a four year diagnostic radiology residency at Dartmouth, pediatric radiology at Harvard Boston Children's hospital, two fellowships in Women's Imaging and Vascular & Interventional Radiology at Medical University of South Carolina in Charleston, SC.
She served as a major in the U.S. Army during Operation Iraqi freedom war in 2003 and was honored with an Army Commendation Medal.
Her medical career has been focused on helping women and men with various diseases from diagnosis to treatment utilizing the most advanced methods and technology in Interventional Radiology and Oncology. She has also attained a non conventional fellowship in Regenerative and Genomic medicine through the A4M to utilize all tools in helping the patient to heal in a calm, supportive, compassionate environment.